We are passionate about supporting NDIS participants with decluttering and organising services to improve their daily living, life skills and support their independence.
This can be you, your children or family members who are NDIS participants.
We offer patient and non-judgemental coaching and hands on assistance in decluttering and organising in your home.
Amy, Kirsty and their team are experienced professional organisers, supporting clients with both physical and mental disabilities. We have experience helping children and adults with post-traumatic stress disorder, acquired brain injuries, visual impairment, chronic diseases, multiple sclerosis, autism, ADHD, anxiety disorder and depression just to name a few.
Helping to transform peoples' lives is what makes us jump out of bed in the mornings!
Whether your NDIS plan is self managed or plan managed we can help you create a safe, clutter free and functional home as well as provide the support to develop routines, systems and habits that will enhance your everyday life.
We're so glad you've found us and can't wait to help you in your continued transformation. Let's embark on this journey together.
Contact us below and we'll give you a call to discuss how we can support your goals.
Love Amy and Kirsty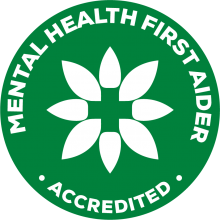 We understand the complexities of providing NDIS services and will work with you to see how decluttering and organising may fit into your plan.
Whether core supports or capacity building we have services to help everyone.
Our services are $125 per hour and sessions are 4 hours each. We can invoice according to your unique plan also, using either core or support funding.

What We Provide
Podcast episodes that might interest you
Do you feel overwhelmed? Do you have lots of balls in the air?
We can help you create a home that is safe, manageable and supports your plan goals. We are here to give you the practical support you need.
Get in Touch
Whether you're self managed or plan managed, having a professional organiser work with you in your home is life changing.
Leave us a message here and we'll get back to you to chat about your specific needs.