Serving NDIS Participants Across Australia
We are passionate about supporting NDIS participants with decluttering and organising services to improve their daily living, life skills and support their independence.
This can be you, your children or family members who are NDIS participants.
We offer patient and non-judgemental coaching and hands on assistance in decluttering and organising in your home.
Our team are experienced professional organisers, supporting clients with both physical and mental disabilities. We have experience helping children and adults with post-traumatic stress disorder, acquired brain injuries, visual impairment, chronic diseases, multiple sclerosis, autism, ADHD, anxiety disorder and depression just to name a few.
Helping to transform peoples' lives is what makes us jump out of bed in the mornings!
Whether your NDIS plan is self managed or plan managed we can help you create a safe, clutter free and functional home as well as provide the support to develop routines, systems and habits that will enhance your everyday life.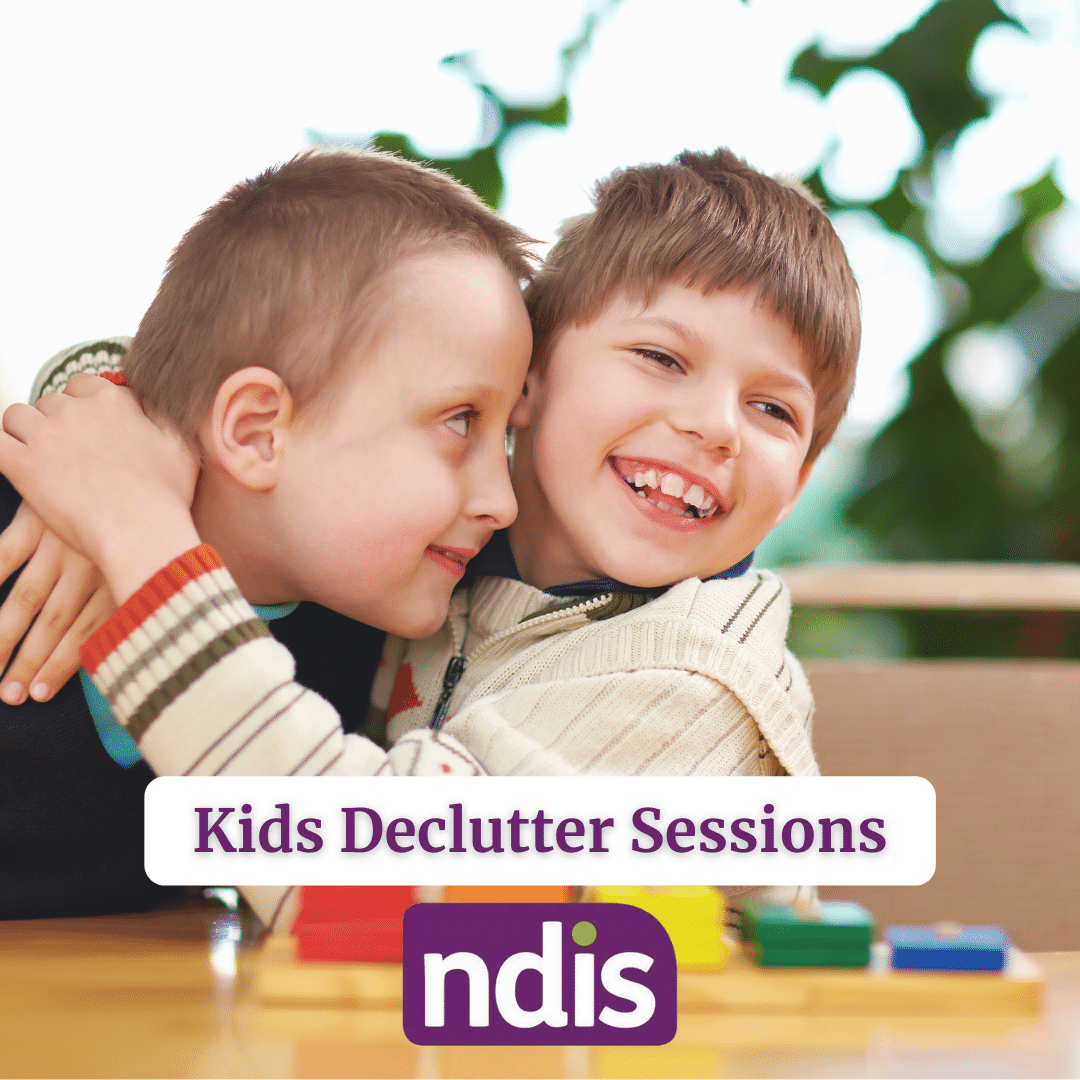 We understand the complexities of providing NDIS services and will work with you to see how decluttering and organising may fit into your plan.
Whether core supports or capacity building we have services to help everyone.
Our services are $125 per hour and sessions are 4 hours each. We can invoice according to your unique plan also, using either core or support funding.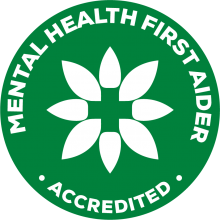 Decluttering Services for NDIS Participants
$

125
NDIS Session - Single Blitz
$

500
NDIS Session - Double Blitz
$

1000
Step By Step How To Engage Our Services
Fill in our contact form below or call us on the numbers provided and we will get in touch. 

If you are an NDIS Support Coordinator please use the same form and we will contact you.

We will give you a call and discuss how we can support you or your participant.

We will email you our NDIS intake form to fill in.

We will book your sessions and then look forward to meeting you and decluttering and organising with you.
We'd love to work with you!
If you're keen to discover how we can assist you or if you're ready to book a declutter session, leave us a message us or call us directly.
Kirsty – 0408 554 855 (NSW)
Amy – 0438 659 658 (Vic, WA & QLD)
Frequently Asked Questions
What NDIS participants would benefit from decluttering support?
Participants who would benefit from our support are those that need their homes and spaces decluttered and organised; those who need help with the functionality of their lived environment; those that need help setting up systems and processes to help their home run more smoothly; those that need help to create a calm and relaxing space in which to meet their goals within their home. 
Clutter has physical, emotional and psychological impacts on health and wellbeing and affects everyone in different ways. 
We can help you develop daily living and life skills as well as build independence in both children and adults. 
Here are just a few of the many ways our decluttering services can align with your NDIS goals:
If your plan is to learn how to prepare healthy meals, we can help you declutter your kitchen/ pantry so it's easier to do meal preparation.
If your child's plan is to build independence in getting ready for school on their own, we can help by decluttering and organising their bedroom so they can easily find their uniform and pack their school bag.
We can help with straight decluttering and organising as well as help setting up processes and systems to help your home run more smoothly.
Do you have experience working with NDIS participants?
Yes, we have been working with participants through the NDIS since 2014 and are experienced providers. We help hundreds of NDIS participants each year and we are passionate about helping all people gain freedom from clutter.
What does a session look like?
We chat about what you'd like your home to look and feel like and the desired function of the room/ space we are going to help transform. Then we get to work, decluttering, organising and creating systems for lasting change in consultation with the participant and/or their carers. 
Do I need to do the work with you?
We take your capacity into consideration in all sessions and it's totally fine if you need to sit the whole time, rest, take a break or lie down during the session. We never make decisions on your behalf as to what is to stay and what is to be removed from your space, so we do need you to be present within the home and available to make decisions with us. We are there to help and coach you through any difficult decisions. We are able to carry the physical load for you and we are confident in helping clients with both mental disabilities, fatigue and physical disabilities.
I'm plan managed, can I access your services?
Yes! Please have a chat to your Plan Manager or Support Coordinator to confirm that our services fit within your plan goal/s. They are welcome to give us a call for further clarification. 
I'm self managed, can I access your services?
Yes! We would love to help you access our services through your self managed plan. Please fill in the contact form and we will give you a call to discuss your goals and how we can support you.  
I'm NDIA managed, can I access your services?
We are unable to help NDIA managed participants at this time.
What is your cancellation policy?
Our cancellation policy is as per the NDIS guidelines. Any cancellations made with less than 2 business days incurs a cancellation fee.
What line item do you bill under?
We suggest you talk to your NDIS Support Coordinator or Plan Manager about which line item to allocate our services under. We only include a line item on your invoice if requested.
Podcast episodes that might interest you
Amy and Kirsty, the duo behind The Art of Decluttering, are both experienced professional organisers and declutter coaches who, together with their amazing team provide services in person across Australia and online throughout the world.
Kirsty Farrugia
Owner
Amy Revell
Owner
Jac
Fiona
Marion
Trudi
Freya
Gen
Leanne
Hayley
Emily
Jen
Sarah
Sharon
Belinda
Catty
Teneale
Ashlee
Kirsty
Jodie
Kristina
Kim
Kayla
Vicky
Trish
Rachael
Larissa
Jess